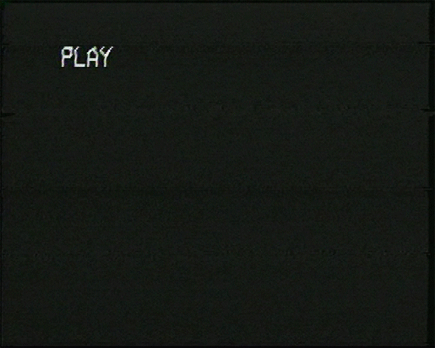 We like to have fun, and we get shit done.
​
Dirt Candy is a creative, and hard-working, production team from West Virginia.
Yea, you read that right, we live in West VA! Don't worry, we love to travel.
​
We aren't here to charm you with buzz words.
​
We are good at some things:
​
​
​
​
Indie Budget Filmmaking

Production Design on a Budget

Problem-Solving on the Fly

Location-Scouting

Doing Hard Work When No One Else Wants To
Marketing and Graphic Design

Maintaining Your Social Media Presence On Set

Still, Promotional & BTS Photography

Acting and Extras Work

Keeping you Smiling, Even though You Hate Everything
Brooklyn Ewing- Director, Production Designer, Cinematographer, Marketing and Brand Manager, Social Media Maniac, Photographer, Key Costumer, Set Decorator, Prop Master, Graphic Designer, Producer, Special FX Makeup Assistant, and Jack-of-so-many-trades.
​
Jerry Larew Jr.- Actor, Production Design Assistant, Social Media Coordinator, 1st AD, 2nd AC, Hardworking Ass Kicker, Musician, Gaffer, Driver, Set Decorator, Key Grip, Security, and Seriously Killer Dude.
​
Justin Ewing- Actor, Producer, Sound Mixer, Funny Guy, Boom Operator, Production Assistant, Continuity, Security, Grip, Best Boy, Big Time Team Player.
​
Mr. Donald Donut- A Very Good Boy, Actor, Cuddle Professional, Quiet, Excellent Sleeper, On Set Pal, Model, and Wears Clothing by Choice.
On Set Stills and Promotional Photos
Packages are available for every budget. Just email us for more information.
Still Nervous? Here is some more Information. FAQ
You Live in West Virginia. Can you come to us?
We love to travel, so don't be afraid to inquire. We have worked all over the US.
We have a super low budget. Can we afford you?
Let's chat. We love doing trade work if we can. You'd be surprised what a place to stay, food, and gas money can do.
​
Can we book one, or two of you?
Of course! We understand that we specialize in various things, and if you don't need the whole crew, we will price accordingly. But, honestly, we make an awesome team.
​
When you say you work on low budget films, how low does that mean?
We made our first indie horror film for $0. We made our second film for $7,000. We've worked on films with much higher budgets as well. Give us a budget, and we can make it work for you. That's what we specialize in.
​
If you're in West Virginia, how can we work together on pre-production type things like wardrobe, and sets?
We specialize in working with distance between us. We are great at communicating, and can create mood boards, layouts, and more to help us feel your projects mood. We can also snag some major wardrobe, prop, and set pieces for super low prices in West Virginia. It's definitely a bonus.
​
How does payment work?
We accept Paypal. We do require half of our payment up front, plus travel expenses for most gigs. But, sometimes, things are different, and we can discuss.
​
So, once I message you, how does it all work?
Step 1: Discuss what you need from our team
Step 2: Discuss our Price Packages
Step 3: Work out a deal
Step 4: Make Magic
​